Community leaders push for charges in Tamir Rice case
Plus, two Avon girls found after missing for a day and Public Square construction nearing $32 million fundraising goal
We boil down what happened in Cleveland this week.
Community leaders push for charges in Tamir Rice case
Although the case of Tamir Rice, a twelve year old boy who was killed by Cleveland police officer Timothy Loehmann in November, was recently referred to the county prosecutor, community leaders are seeking to expedite possible charges against Loehmann and his partner Frank Garmback by filing a request for arrest in municipal court. Case Western Reserve University professor Rhonda Williams was one of the leaders of the group looking to utilize the rarely known law, which is not allowed in most states.
According to Ohio law, anyone can file a court affidavit requesting an arrest, which, if approved, would then go to public hearing. Walter Madison, a lawyer for Rice's family, said that there is no precedent in Ohio for a judge arresting a police officer based on an affidavit. However, he, and the other community members who filed the affidavit, are hoping to help prevent bias following multiple non-indictments on the national level in cases of police brutality. The affidavit filing also comes in the wake of the acquittal of Cleveland police officer Michael Brelo.
For a full timeline of the Michael Brelo trial, read our full coverage here.
"Here we are taking some control of the process as citizens," Madison told The New York Times. "We are going to participate without even changing the law."
The affidavit was filed on June 9. Now, Judge Ronald B. Aldrine, the administrative and presiding judge of the Cleveland Municipal Court, will have to decide if enough evidence exists to arrest Loehmann and Garmback on any of the filed charges of aggravated murder, murder, involuntary manslaughter, reckless homicide, negligent homicide and dereliction of duty. There is no timeline set for his decision.
Steve Loomis, president of the Cleveland Police Patrolmen's Association, condemned the move, saying that it reflected a "mob mentality."
"Trying to coerce public officials into filing a criminal charge under direct or indirect threat of mob rule is a very dangerous game," he told Cleveland.com.
In a press conference discussing Cleveland's progress in implementing the Justice Department's consent decree, Mayor Frank Jackson said that he "understands" why the affidavit was filed.
"The average person on the street doesn't have confidence in the system to address a legitimate grievance," he said. "And if you don't have that confidence, you're going to have people who challenge the system."
For more information on how the campus reacted to the Tamir Rice shooting, read our coverage here.
Two Avon girls found after missing for a day
Autumn Shreve, 12, and Sophia Rogers, 2, were reported missing on June 8. They were found safe on the night June 9.
Shreve, who was babysitting Rogers, the daughter of her older brother's fiance, is said to have had a habit of posing as an older woman to meet men online. On the night she went missing, she met with 25-year-old Demetrius Richardson, who said that he picked the two up and took them to his home in Elyria, believing that Shreve was 20. Richardson admitted to having sex with Shreve and was charged with rape. Shreve and Rogers were found walking along the side of the street after leaving while Richardson was taking a nap.
Public Square construction nearing $32 million fundraising goal
Group Plan Commission, a nonprofit, is looking to finish construction on the landmark Public Square in time for the Republican National Convention in 2016. Plans for the newly renovated Square include an event lawn, concert hill, splash zone, cafe and more landscaping.
Currently, $31.4 million of the $32 million needed has been raised, although the group is hoping to raise more than the $32 million necessary to have a contingency fund. Donors include familiar names to CWRU students, like the Jack, Joseph and Morton Mandel Foundation and the Kelvin and Eleanor Smith Foundation, among many others.
About the Writer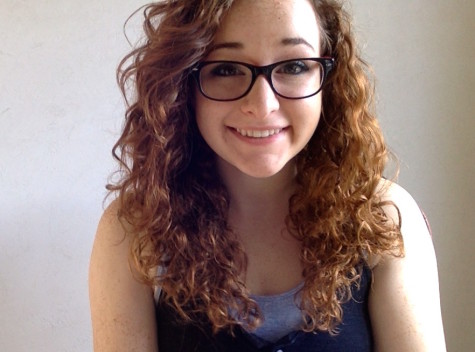 Julia Bianco, Director of Web and Multimedia
Julia Bianco is a senior cognitive science and political science student currently working as The Obsever's Director of Web and Multimedia. She has...