Cleveland asks Tamir Rice's estate for $500
Cleveland asks Tamir Rice's estate for $500
The city of Cleveland has filed a creditor's notice to Tamir Rice's estate for emergency medical services. The Ohio Revised Code allows for the filing, as the medical services were considered the "last dying expense of the [person who has died]."
The payment is considered past due according to the filing.
One of the attorneys for the estate, Subodh Chandra, told Cleveland Scene that the filing was "poor judgement" and a "new pinnacle of callousness and insensitivity."
Key Bank robbed
A Key Bank branch on on Buckeye Road was robbed on Feb. 10 at around 1 p.m. The robber made a grim threat to the bank teller, saying, "think of your family."
The Cleveland Division of the FBI has become involved. Based on his actions, they suspect that he had a gun. The teller was unable to tell if there was one.
The robber has not been identified as of press time.
RTA delays ticket price hike
Last Tuesday, Feb. 9, the Greater Cleveland Regional Transit Authority declined to raise the one-way fare rate from $2.25 to $2.50. The price for those with accessibility requests was to be raised from $2.25 to $3.25.
The discussion was tabled by the RTA's finance committee until March 1. CEO Joe Calabrese stated the delay was due to concern over the impact it would have on commuters.
Clevelanders for Public Transit, a group that promotes better transportation for Cleveland, saw the decision as a victory, according to Cleveland Scene. Calabrese is expected to appear before the House Committee to ask the state of Ohio to provide more funding for transportation.
Carjacking at Shell Gas Station
An unidentified person has been accused of stealing a vehicle from the the Shell Gas Station at East 30th and Carnegie while the three-year-old niece of a customer was inside.
Frederick Grair III was paying inside, with his car left running outside, when the carjacking occurred. He has been accused of child endangerment and driving under suspension as of Wednesday morning, Feb. 10.
Grair's niece was found safe a few miles away soon after and the car was found Tuesday afternoon. However the suspect remains at large.
About the Writer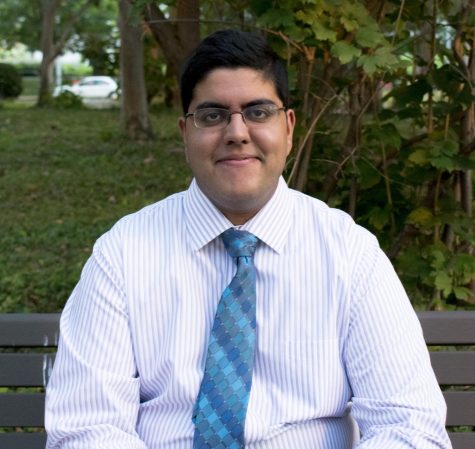 Kushagra Gupta, Director of Print
Kushagra Gupta is a cognitive science and biology student and is working towards a masters in medical physiology. He's served as The Observer's The Director...