"The Shannara Chronicles" gives "Lord of the Rings" vibes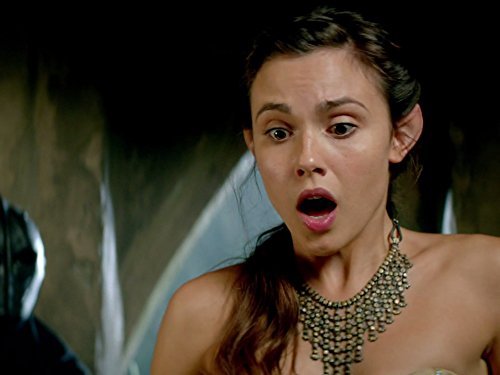 MTV's new show "The Shannara Chronicles" is delivering high fantasy that I never expected to come from the network. The visuals and graphics never stop amazing me. MTV clearly saved a large part of their budget just for this this show. Each episode seems to be more intricate than the previous, and this week was no exception.
Our band of elves and the rovers on a mission to save the world have just barely escaped a demon they think is dead, but isn't, of course. As they progress on their journey, they encounter a snow storm that drives them onto a mountain and then into the caverns of the mountain where they are attacked.
Sound familiar? Well you might be thinking of "Lord of the Rings." The entire situation is very similar to the epic fantasy, aside from the giant dying tree that is releasing demons into the world. Despite this, it is still enjoyable to watch them on their journey. If anything, it lets the audience relive "Lord of the Rings" with a new twist.
While the group is being held hostage in the mountain, the king (John Rhys-Davies), who is actually the Changeling (Shushila Takao), is stirring up trouble in the palace. He feeds into Prince Arion's (Daniel MacPherson) hatred of Allanon the druid (Manu Bennett) which leads to Arion finding a magical dagger, which is more like a sword, and stabbing Allanon, after the demon leader, The Dagda More (Jed Brophy) momentarily has control of Allanon's mind through Bandon (Marcus Vanco) who sees how people die.
Speaking of the demon leader, in a short time period, he has managed to raise a demon army with surprising numbers. It will be interesting to see this demon army play a part of the story. More than likely there will be some epic battle that will take place and I can only hope that it lives up to my excitement for it.
The final piece of this episode is a new journey going on with Prince Ander (Aaron Jakubenko), the gnome that killed his brother, and the Commander Tilton (Emilia Burns) who used to be his girlfriend but is now his brother, Prince Arion's girlfriend. They go to the home of the demon king and his army in a surprisingly short amount of time after the gnome betrays them, but ends up helping them, something I was not expecting. I guess race battles can be put to the side when a demon king decides to take over the world.
I'm interested to see where this show heads. There are several storylines going on that seem to all be equally important, which rarely happens in a show, though I could do without the two love triangles. People always find a way to make out and cause drama even at the worst possible moment.
Show: "The Shannara Chronicles," Season 1, Episode 6
Created By: Alfred Gough and Miles Millar
Airs: Tuesdays at 10 p.m. on MTV
Rating: 4/5 stars