Track and field teams start outdoor season on strong note
In their first meet in the outdoor season the weekend of March 18, the Case Western Reserve University men's and women's track and field teams turned in multiple first-place finishes at the Washington and Lee Carnival in Lexington, Virginia.
The women's team was led by first and second-place finishes in multiple events. In the steeplechase, second-year student Danielle Kulpins finished first and set a new school record of 1:17.91, beating the previous record set in 2013 by over one second. Right behind her was fourth-year student Evy Hail, with a time of 1:36.76. In the 5,000-meter run, fourth-year students Kelsey Aamoth and Kristen Ruckstuhl finished first and second, with times of 17:44.63 and 17:51.54 respectively.
Another first-place finish was obtained in the 4×800 relay by the combined efforts of first-year student Maria DeRenzo, fourth-year student Juliana Ross, second-year student Elena Polivka and fourth-year student Taylor O'Neil. The relay team finished with a time of 10:36.60. O'Neil also finished third individually in the 800-meter dash with a time of 2:24.22.
Other notable performers included second-year student Cassandra Laios and first-year student Olivia Newman, who both finished second in at least one event. Laios finished second in shot-put, with a distance of 10.62 meters, and in discus, with a distance of 34.65 meters. Newman finished second in the 400-meter dash, with a time of 59.41 seconds, and third in the 200-meter dash, with a time of 27.04 seconds.
The men's team was able to finish first in four individual events and one relay. First-year student Rasheed Ajala, who has already had a stellar indoor season, continued where he left off by winning the 100-meter dash with a time of 11.45 seconds. Second-year student Grant Mlack was able to win the 400-meter hurdles with a time of 55.86 seconds, and also come in third place in the 110-meter hurdles with a time of 15.59 seconds.
In distance events, second-year student Sam Merriman finished first in the 5,000-meter run with a time of 14:53.38, finishing a solid eight seconds before the next runner. In the 10,000 meter run, fourth-year student Benjamin Davis won with a time of 32:06.03.
In relays, a men's 4×800 relay team won the event with a time of 8:12.61. The team consisted of third-year student Joe Ledger, second-year student Andrew Ibibo, third-year student Mitchell Baller and third-year student Galen Caldwell. In the 4×400 relay, a team consisting of Mlack, Ibibo, first-year student Joseph Cabral and third-year student Nathaniel Wahner was able to finish second with a time of 3:23.02.
The Spartans' next meet will be March 26 at the Dick Small Invitational at Defiance College.
About the Contributor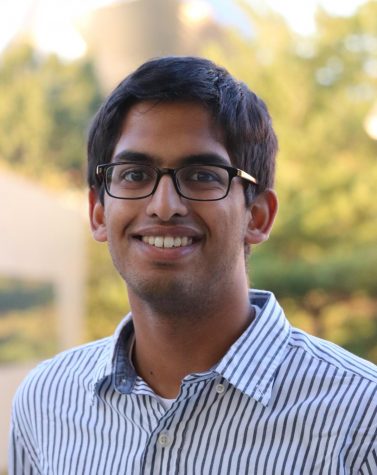 Shounak Bose, Web Editor
Shounak is a fourth-year biomedical engineer and is the web editor for The Observer. He is also a brother of the Delta Chi Fraternity, and is involved...