Chutney Rolls shutters doors due to lack of foot traffic, catering orders
Case Western Reserve University lost one of its most unique restaurants earlier this month when Indian restaurant Chutney Rolls closed its door after a year and a half.
Located on Murray Hill Road near Rising Star Coffee and Valentino's, Chutney Rolls was a quick walk away from the South Residential Village dorms. Its menu featured wraps and bowls inspired by classic Indian dishes, as well as appetizers, including samosas, and smoothies.
According to sophomore Sammie Jacobs, who started out helping with marketing and then moved into the catering and office manager position, the restaurant wasn't profitable. She said that the business looked lucrative a couple of times, but it just didn't work out in the end.
She noted that high employee turnover, low foot traffic and a less than expected number of catering orders were all troubles for the restaurant .
It closed unexpectedly on Saturday, March 14. Jacobs said that the decision came quickly. She noted that she was the first person who the owner, Hrishue Mahlaha (a CWRU graduate), told. She wasn't alerted until the Monday before the closure. She said she was unsure if all the employees knew it was going to happen.
Chutney Rolls was born out of Mahlaha's dream to open a restaurant, said Jacobs. It started originally as a food cart, gaining popularity until he moved into the restaurant business.
Chutney Rolls prided itself on being active in the campus community, frequently hosting fundraisers for various campus groups. One such event included a collaboration with Case Cycling Club, where the group delivered orders for the restaurant in exchange for 10 percent of the week's profits.
Sophomore Arjun Gopinath was really disappointed by the news.
"It was really close to South Side residential halls and was available till late at night, so it was nice to have food options so close by," Gopinath said.
Leave a Comment
About the Contributor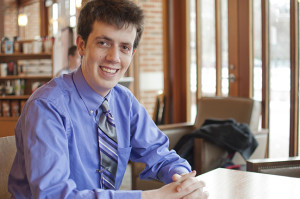 Mike McKenna, Executive Editor
Mike McKenna is a senior biology and psychology student currently serving as The Observer's Executive Editor, after spending last year in the Director...