Demetri Martin announces visit to CWRU
Demetri Martin recently announced via Twitter and Facebook that he will be visiting Case Western Reserve University as part of his 2016 "What's Your Major?" tour. Although University Program Board (UPB) has not confirmed that Martin will be the 2016 Spring Comedian, his visit to campus on March 18 closely coincides with the date of last year's event. In spring 2015, Nick Offerman performed stand-up with Retta on March 20.
Martin, known for his witty one-liners, has been featured on multiple Comedy Central specials and was the "Senior Youth Correspondent" on "The Daily Show." He has also appeared on "Flight of the Conchords" and as a guest on the "Late Show with David Letterman." His deadpan humor will appeal to fans of Mitch Hedberg, Steven Wright and Hannibal Buress.
In a picture posted to the comedian's social media pages, CWRU is included on a list of other universities Martin will visit early this year.
I'm doing shows at colleges in 2016 on my "What's Your Major?" tour. To add your school: NuciforoN@unitedtalent.com. pic.twitter.com/WOpTtMcd53

— Demetri Martin (@DemetriMartin) January 20, 2016
The UPB Executive Board has not announced this year's comedian, and declined comment for this article, other than to say that there would be a surprise announcement within the next two weeks. In past years, the comedian has been announced via UPB's Facebook page.
Leave a Comment
About the Contributor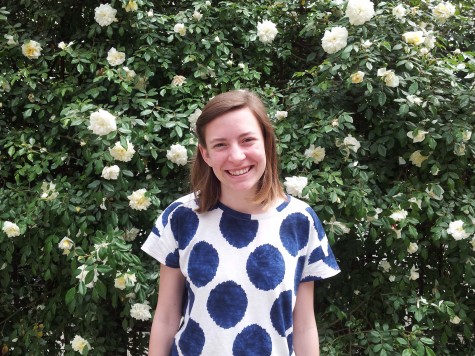 Ellie Rambo, Arts & Entertainment Editor
Ellie Rambo is the arts and entertainment editor for The Observer. She is a senior English and Cognitive Science major, and a minor in Russian. Ellie has...