Disgraced law school dean will not return to campus
Mitchell leaves to pursue "other professional opportunities"
The Lawrence Mitchell era at Case Western Reserve University is officially over.
According to Provost W.A. "Bud" Baeslack, Mitchell, the former dean of the School of Law who has been on leave since November 2013, resigned from his teaching position this summer to pursue "other professional opportunities."
In October 2013, law school Professor Raymond Ku, a tenured CWRU School of Law faculty member who had previously served as the law school's associate dean for academic affairs, sued CWRU and Mitchell, claiming Mitchell, his superior, had retaliated against Ku after the professor reported the dean for committing sexually inappropriate acts.
According to Ku's attorneys, Mitchell directed gestures and comments towards females in the law school, including publicly caressing a female colleague who was wearing a summer dress with a bare-skinned back. Additionally, Mitchell allegedly commented to staff members that one graduate student "wasn't good for anything but keeping the bed warm."
Additionally, one of Mitchell's former assistants, Daniel Dubé, alleged in a detailed affidavit that Mitchell propositioned him for a threesome and forced him to help cover up the dean's issues to keep his job. When Dubé finally reported Mitchell through the proper channels, he says he was "laid off for budgetary reasons."
Ku's complaint also included allegations that the university had knowledge of Provost Bud Baeslack III, Faculty Diversity Officer John Clochesy, and Vice President for Diversity, Inclusion and Equal Opportunity Marilyn Mobley were allegedly made aware of Ku's claims of retaliation but did not intervene.
Mitchell's legal team tried to paint Ku as a "disgruntled professor" who was jealous he was not picked for the dean's position.
While Mitchell was a professor at George Washington University—his previous place of employment before he accepted the dean position at CWRU—he married a law school student, divorced her, married a subordinate law school professor, adopted a daughter with her and then ended that relationship as well.
Mitchell was supposed to return in a teaching capacity this August, nearly a year after the court case was settled out of court in July 2014. He had previously served as the dean of the CWRU School of Law for nearly three years before the suit was settled.
Terms of the settlement were never officially disclosed, but it was noted in the same press release that Ku was promoted to the director of the law school's newly created Center for Cyberspace Law and Policy.
Additionally, CWRU purchased Mitchell's $575,000 five bedroom, three-and-a-half bath home in Cleveland Heights a week before the settlement was released. Due to the timing of the sale, and the fact that it is 10-minutes from campus in a residential neighborhood, it appears the purchase was made in advance of the settlement.
Leave a Comment
About the Writer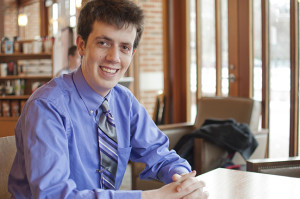 Mike McKenna, Executive Editor
Mike McKenna is a senior biology and psychology student currently serving as The Observer's Executive Editor, after spending last year in the Director...