Hoodie Allen to headline Springfest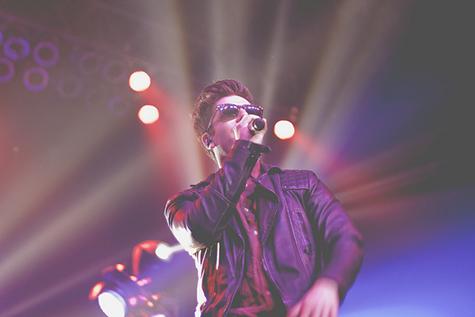 On Feb. 2, Springfest announced that hip-hop artist Hoodie Allen will be headlining this year's events.
The much-anticipated headliner decision breaks away from previous genres in Case Western Reserve University's concert lineup. For instance, last year, University Program Board's (UPB) fall concert headliner, Passion Pit, lined up neatly in the alt genre with Springfest's headliner Matt & Kim. The 2014 Welcome Back show featured alt-indie OK Go, and UPB's 2014 Fall Concert brought in alt-pop Echosmith and rapper Juicy J.
Now, hip hop's coming to the stage.
Katie Broderick, co-chair of the Springfest committee, thinks Hoodie Allen, aka Steven Markowitz, will be an energetic performer.
"Hoodie is exciting, he's fun," said Broderick. "He'll fit with the atmosphere of Springfest."
In addition to Hoodie Allen, three opening bands will be chosen through UPB's Battle of the Bands Spot Night.
Unlike last year, Springfest did not send out a survey to CWRU students to decide on the artist. According to Broderick, this may have been because there were fewer choices overall this year, and the committee was able to make the decision on its own.
Though this was a slightly risky decision, Hoodie Allen is not the most shocking pick, since his name has appeared on not only Springfest's survey last year, but also on UPB's Fall Concert survey for 2013.
"The reason he's always on the list is because he fits the budget and because he's a college
rapper," said Broderick. "He puts on a good live show."
Markowitz is known for his energetic stage performances. Running off the success of his latest album, "People Keep Talking," released on Oct. 14, 2014, Hoodie Allen has creeped into popular radio play, especially with single "All About It," which features Ed Sheeran.
He'll have a little more room to move around this year, since Springfest is going to be held at Freiberger Field after being shuffled for two years due to the construction work on the Tinkham Veale University Center and Wyant Athletic and Wellness Center. Now, Springfest is back where it always used to be, even though the last performance in 2012 involved a downpour of rain.
"It'll be amazing; it'll be warm," said Broderick. "I'm calling it now."
Event: Springfest
Headliner: Hoodie Allen
Location: Frieberger Field
Date: April 25
About the Contributor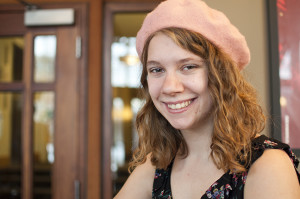 Anne Nickoloff, Director of Print
Anne Nickoloff, the Director of Print for The Observer, is a senior at Case Western. She hopes to one day be a music journalist, and has spent much of...