A brief history of the burned-down Little Italy warehouse
On Sunday, Sept. 27 flames engulfed the abandoned warehouse on East 123rd and Coltman Road. Though the building had been abandoned for years, previously it had served several different purposes. Here is a quick rundown of the building's diverse history.
The building was originally built with the purpose of a streetcar maintenance shop. The trolleys would be wheeled into the building for regular repairs.
After streetcars were replaced with other forms of transportation, the building served a variety of purposes, including a car repair shop.
Woodhill Supply, Inc., a plumbing, HVAC, tool and PVF company, purchased the building to use as a distribution complex.
The American Heart Association used extra space in the building as a storage area for its boxes of rubber ducks, which were used for an annual race down the Cuyahoga River.
Woodhill maintained use of the building for around 50 years, before vacating in 2011. The building was falling apart too rapidly to keep up with. The boxes of rubber ducks were abandoned with the building.
The building became a cultish attraction for urban explorers, named the "rubber duck factory" after the hundreds of rubber ducks inside. Additionally, it became a popular location for graffiti artwork.
In Spring 2015, Visconsi Companies Ltd. was interested in purchasing the location and demolishing the remains, using the space to build luxury apartments.
On Sunday, Sept. 27, 2015, the building caught fire and destroyed most of the complex's remains. The building is set to be demolished in the near future.
Leave a Comment
About the Writer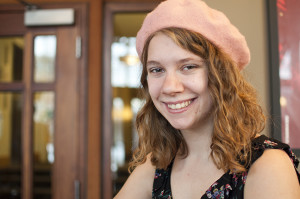 Anne Nickoloff, Director of Print
Anne Nickoloff, the Director of Print for The Observer, is a senior at Case Western. She hopes to one day be a music journalist, and has spent much of...