Songs I can listen to
Neon Trees brings the dance party to House of Blues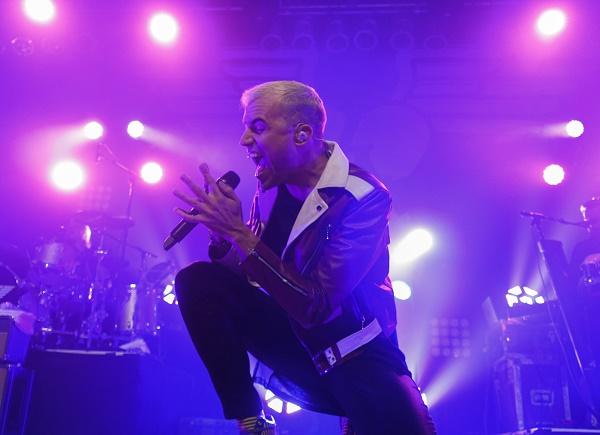 "I've got my dancing shoes on; did you bring yours? Dance with me!"
Tyler Glenn, Neon Trees' lead singer, danced all night long, completely drenched with sweat.
"A Night Out With Neon Trees" was the aptly named tour, and with Glenn's infectious energy and Michael Jackson-esque dance moves, House of Blues couldn't help but dance the night away.
Openers Fictionist and COIN helped put the crowd into the grooving mood; both groups were active on stage and clearly passionate about their music. Coming from the same small town as Neon Trees, Fictionist had more of an 80s rock feel to them. Even their clothes screamed the 80s: One of the lead singers—they appeared to have two—wore an old Utah Jazz t-shirt with high-waisted jeans that were cut off at the knee. The other lead singer wore massive dad-like glasses and rocked a pair of New Balances. "They look so nerdy," murmured someone from the crowd. And nerdy they were, with their music and look giving off definite dad vibes.
COIN had a large following that night; they played "Time Machine" at the request of multiple tweets from fans earlier that day, a song they hadn't played on their tour yet. A younger band both in ages of the members and in terms of music—their debut self-titled album was released a little over a month ago. Their clothes and music gave off a hipster vibe, with synth in every song and block colors and skinny jeans on every member. The lead singer jumped and danced all around the stage the entire set, encouraging the crowd to do the same. Their indie pop was a favorite with the younger crowd, with plenty of catchy beats and airy vocals.
The crowd had a large age range, encompassing everyone from mid-40s to middle school. They cheered when Neon Trees exploded onto the stage with "Songs I Can't Listen To," leaving the lights dim for their opener. The concert was very high-energy, and Glenn stopped multiple times to interact with the crowd. Their set wasn't entirely "Pop Psychology," with the band bringing back favorites like "1983," "Your Surrender" and, of course, "Animal."
Glenn's high kicks, crazy dance moves and passionate dives to the ground kept the crowd singing along and cheering. It was clear that he was giving his all to the performance, even leaping into the masses and crowd-surfing his way back to the stage. With bright red, yellow, blue and green lights flashing all over the stage and multiple guitar changes by both the bassist and lead guitarist, Neon Trees put on a very pop-like concert, contrasted only by Glenn's rock-like sound.
The performance was impossibly fun, full of dancing and singing along. If this is what a night out with Neon Trees is like, it beats going to the bars any day.
Concert: Neon Trees, COIN, Fictionist
Venue: House of Blues
Date: July 17, 2015
Rating: 4/5
About the Contributor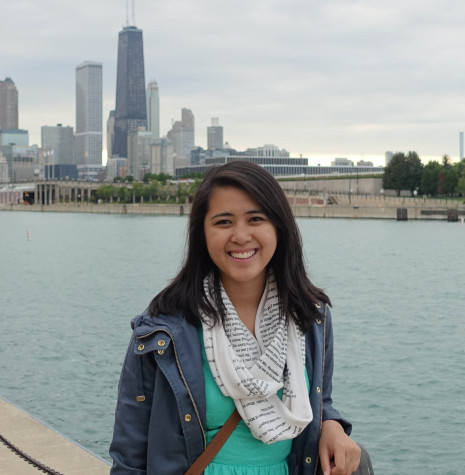 Jeniece Montellano, Social Media Editor
Jeniece Montellano is the social media editor for The Observer and occasionally covers stories for the news and arts and entertainment sections. She has...