Popping the market disruption bubble
This new innovation trend isn't all it's cracked up to be
For something that's meant to inspire exciting ideas and unforeseen productivity, the concept of disruptive innovation seems to have gotten a bit stodgy. For those of you who haven't taken an entrepreneurship class in the past few years, disruptive innovation is all about making products and organizations work in different ways in order to "disrupt" the current market. Ideally this would mean a product becoming more intuitive. However, it usually just means that the company's employees use beanbag chairs and they have unnecessarily redesigned a perfectly good system.The philosophy has become the rallying cry of startups and Fortune 500 companies alike as these businesses seem to think every aspect of the customer experience needs a reinvention.
With the help of think[box] and Blackstone Launchpad, I received the chance to attend International CES last week where it was all about innovation as new products were launched and different industries collaborated to create new solutions. But once you have the CEO of Comcast—one of the most backwards and unsatisfactory corporations in the U.S.—as a part of a panel called Disrupt or be Disrupted to dole out advice on how to get ahead through this new innovation called 'the cloud,' it certainly seems like disruptive innovation has completely jumped the shark.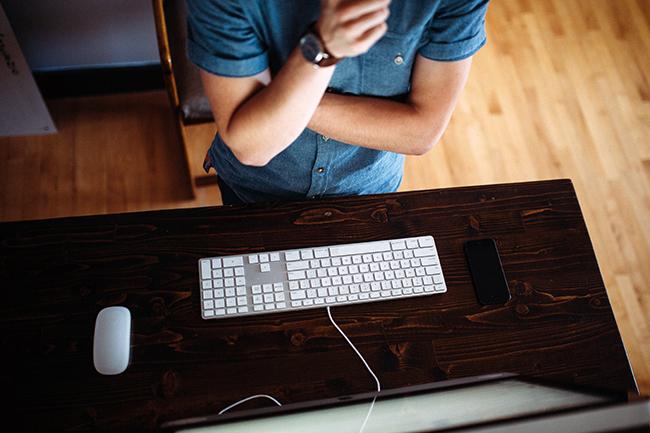 Maybe it's time to interrupt your regularly disruptive programming with a way to think about new ideas and progress in a way that can actually help a business grow. As it's taught, innovation is driven by technological advances and genius-level marketing, but it seems like what actually works in the real world isn't centered around technology at all. As a matter of fact, it's one of the oldest business tools there is. Successful business and product developers know how to listen to customers and learn from them what they need and want.
Every panel on leadership or entrepreneurship seemed to look at this aspect of their business differently. When I went to a discussion on how today's connected world can adapt to increasing challenges of security and efficiency, the panel members found themselves discussing how people don't really want to go through 15 steps and 8 verifications to open their front door. They just want it to work easily and effortlessly every time.
Another discussion about growing a customer base from nothing to something was faced with a question from the crowd on how to get past the people who aren't in your target market. The reply was both simple and a departure from the trendy discussions on how to destroy what people think about your brand until they love it. The answer was simply that until you have your first 100 customers, you don't even know what your product is. So how can you have a target market? Let the early adopters put in the hard work of figuring out what your product can do so you can better meet their expectations.
This concept of adaptation and active listening was seen again on the show floor. For example, Carbon Origins, a startup built out of Case Western Reserve University, thought that the people who would be most interested in their product would be other rocket or unmanned aerial vehicle developers. However, they realized just last week there were entire industries being ignored by companies who come in with a target product and a target market and fail to listen to the people who would use their product. Who would have thought that a sports team would need an advanced device to track the fitness of their athletes? No one except those intimately familiar with the challenges of the industry.
The keynote on disruption also had a different take on this concept, with the CEOs of Cisco and Robert Bosch LLC weighing in on how important it is to have external creative forces at work on your behalf to figure out the best way to break and remake each system. They talked specifically about being flexible and project-focused to better adapt to changes in the market. This may be disruptive from a traditional corporate mindset, but it's intuitive to the way we've all learned to work and collaborate in our personal lives and in the academic world.
Another perceived disruption was Intel's announcement of their plan to increase hiring of women and underrepresented minorities within their organization. This break from business as usual in Silicon Valley could be seen as an innovation, but as Robin Hunicke, the CEO of an independent video game studio, discussed, it is actually essential to have a group of people working on a project who reflect those who will be using it. The prophets of disruptive innovation say that this is needed because more perspectives are needed to come up with innovative ideas, but Hunicke had a different point. In a market that is both ethnically and culturally diverse, it's ludicrous to think that a team of similar individuals could create a product that will be accepted by the majority. It may be easier to just draft a group of your friends or people with the same thought process to work with you on your latest project, but it will have a better result if you reach outside your comfort zone to someone who represents what your target market could be.
Listening to people and making sure you have the right team isn't disruptive innovation, it's a way to really construct a market of your own. It means you will come up with products and ideas that are greater than just one person's input. And it's something we can all apply when we look to create both teams and products. Instead of focusing on redesigning cubicles or making a two-step process into one that requires five different external authentications, look for constructive feedback and position yourself to change quickly and as often as the market requires.