Same budget, new design
KSL launches second redesign competition to keep things fresh in spite of small budget
Built in 1996, the Kelvin Smith Library (KSL) will soon be celebrating its 20th anniversary and its second student-led redesign. With those milestones, KSL staff and the students who frequent it will also be looking back on years of the library carrying on despite a consistently too-low budget.
Poor library
The library's budget has remained largely the same since 2010, and there is no increase expected for the 2015 budget, said Associate Provost and University Librarian Arnold Hirshon.
That is in spite of the cost of journals rising six or seven percent per year and the ongoing costs of keeping the library stocked with up-to-date technology for student use. Student population has also increased by about 1,000 people—1,000 potential library users—over those five years.
This budget shortage has had real impacts on library services. In 2011 KSL had to cut staff positions in order to stay within budget. In the 2011-2012 academic year and again this school year, KSL made what Hirshon termed as "fairly extensive" cuts to the school's journal subscriptions.
Of the 115 member institutions, Case Western Reserve University ranked 105th in the Association of Research Libraries' (ARL) 2013 Library Investment Index—this is a ranking of libraries by their total spending. CWRU also ranked 110th in spending specifically on staff.
Those figures have fallen consistently over the 10 years for which ARL has available data. This is despite the fact that KSL's overall expenditure has not fallen considerably during that time. In 2006 KSL spent nearly $14.9 million and had a ranking of 92. In 2013 it spent nearly $14.8 million for a ranking of 105.
While inflation and rising costs have increased the library's needs, CWRU has not stepped up with the increased budget to meet these demands.
Making do
KSL typically spends about 45 percent of its budget on content and less than five percent on its facilities. This year part of that under-five-percent will be spent on the library's second Student Redesign Competition, following the inaugural contest that took place in 2011.
An online description, aiming to encourage student submissions, described the competition's purpose "to expand upon the transformation of KSL as a vibrant, intellectual center for campus learning and research."
Sixteen student groups answered the call and submitted letters of intent, putting themselves in the running to win the $2,000 for first place.
While it may seem irresponsible for a library already confined to a tight budget to spend that $2,000 in addition to the cost of the renovations themselves, Hirshon would disagree.
"It was a huge bargain for [KSL]," he said of the first competition. "We got student involvement and engagement, we got great ideas, they got paid for their work…and it was a very reasonable expense."
Changes made after the last contest included the infusion of color and art into the library's furniture and decorations, a technology nook with improved printing and copying and an expansive new system of signage.
For what Hirshon calls "an entirely new generation of students," he is not sure what to expect in terms of proposed changes. He suspects that whiteboards, of which KSL "can never have enough," will play a part. Beyond that he and the panel of judges are open to hearing what students feel needs improvement.
"You pay a lot of money to go to this school," said Hirshon. "You expect at least minimal comfort."
Apart from its redesign contest, the library also has other changes underway. Improvements to the Freedman Center are ongoing, as technology and student needs evolve. The library staff is also working to expand and make the Special Collections and Archives more accessible. In addition they are creating an off-campus book storage facility with a small reading room and adding a door to increase security in the ground floor stacks.
All of these changes will take place over the next 12-18 months.
About the Contributor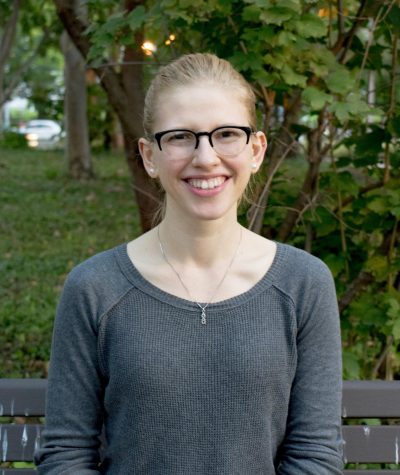 Aquene Kimmel, Director of Web and Multimedia
Aquene Kimmel, Director of Web and Multimedia, is a fourth-year English and French major. She is also Editor-in-Chief of The Athenian and a member of Pi...