CWRU faces gender discrimination lawsuit
Case Western Reserve University finds itself in the midst of legal trouble yet again, this time facing allegations of gender, age and disability discrimination.
But this time, the requested damages are public. And the desired payment isn't cheap: $1 million.
Christopher Manacci, a 52-year-old male with attention-deficit/hyperactivity disorder, filed the lawsuit against CWRU late last month. Manacci served as the the director of the Advanced Practice Flight Nurse Program in the Frances Payne School of Nursing since 2003, and he has been working at CWRU since 2001. Manacci's filed court documents note that he was crucial in creating the program and emphasized that during his tenure, the flight program was the beneficiary of more than $4.7 million donations.
According to the suit, Mary Kerr, dean of the nursing school, removed Manacci as the director of the Flight Program in May of last year and terminated his position as a faculty member last June. In both cases, Manacci claims, he was replaced with a younger and less-qualified female employee.
The suit alleges that on multiple occasions, Kerr and Dr. Chris Winkelman, another female professor, harassed and intimidated Manacci by increasing his teaching and administrative responsibilities, reducing his pay, unnecessarily interviewing past students under a "coercive atmosphere" and forcing Manacci to go through additional training.
Despite agreeing and attending the training, Manacci says he was still fired.
Kerr and Winkelman are listed as co-defendants with CWRU on the lawsuit.
Also of note in the suit: Manacci alleges that he sent a confidential email to Provost Bud Baeslack, CWRU's chief academic officer, from his personal email address, describing the aforementioned issues he had faced with Winkelman and Kerr and concerns with his annual performance review performed by Dr. Carol Savrin.
The email was sent at 3:43 p.m. on May 13. The filed court documents do not specifically attribute this email to Manacci being asked to resign, but did note that "on or about" a day later, on May 14, Kerr, without offering any reason, asked Manacci to step down as director of the flight program. He refused.
Thomas L. Colaluca, Manacci's legal counsel, confirmed that Baeslack never responded to Manacci regarding his concerns. He also said that his client was never contacted or made aware of any investigation following up on what he reported.
"The university does not comment on pending litigation," said a university spokesperson when asked about the lawsuit.
Baeslack was also accused of improperly handling an employee's reported concerns in a 2013 lawsuit in which CWRU School of Law Professor Raymond Ku sued former School of Law Dean Lawrence Mitchell and the university for retaliation in response to reporting sexual harassment by Mitchell.
Court documents from that case alleged Ku met with Baeslack, who, instead of handling the issue, told him to take up the issue himself with Mitchell, his immediate supervisor. That course of action is against university policy.
Mitchell resigned from his dean position in March but still remains on the School of Law faculty. He will return as a professor in August.
That lawsuit settled out of court last July. Terms of the settlement remain undisclosed, although Ku's new position as the director of the law school's newly created Center for Cyberspace Law and Policy is believed to part of the settlement. Additionally, it is believed CWRU purchased Mitchell's Cleveland Heights home for nearly $600,000 in preparation for the settlement.
March 1st, 2015: Story updated with link to court documents 
Leave a Comment
About the Writer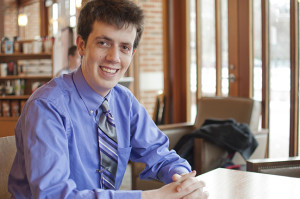 Mike McKenna, Executive Editor
Mike McKenna is a senior biology and psychology student currently serving as The Observer's Executive Editor, after spending last year in the Director...